The News or Article published here is property of the given Source and they have all the ownership rights Source link http://wwos.nine.com.au/nrl/melbourne-storm-not-the-team-they-were-says-phil-gould/f06b97a2-9a84-4a8e-9a0d-16bdf6ce40de


NRL guru Phil Gould believes that the Melbourne storm has experienced "gradual decline over the years" and that Craig Bellamy's team is "not on the same side".

After a 22-6 home loss to the Canberra Raiders on Saturday night, the Storm was "completely beaten" by a Green Machine tweaked by the experienced hand of Ricky Stuart.

Although Gould conceded that Melbourne will always be a force to be reckoned with this season in the NRL, he ultimately believed that the franchise had been on a downward trend for some time.

"They (the Raiders) have completely weathered the Melbourne storm," Gould told Wide World of Sports. The final whistle.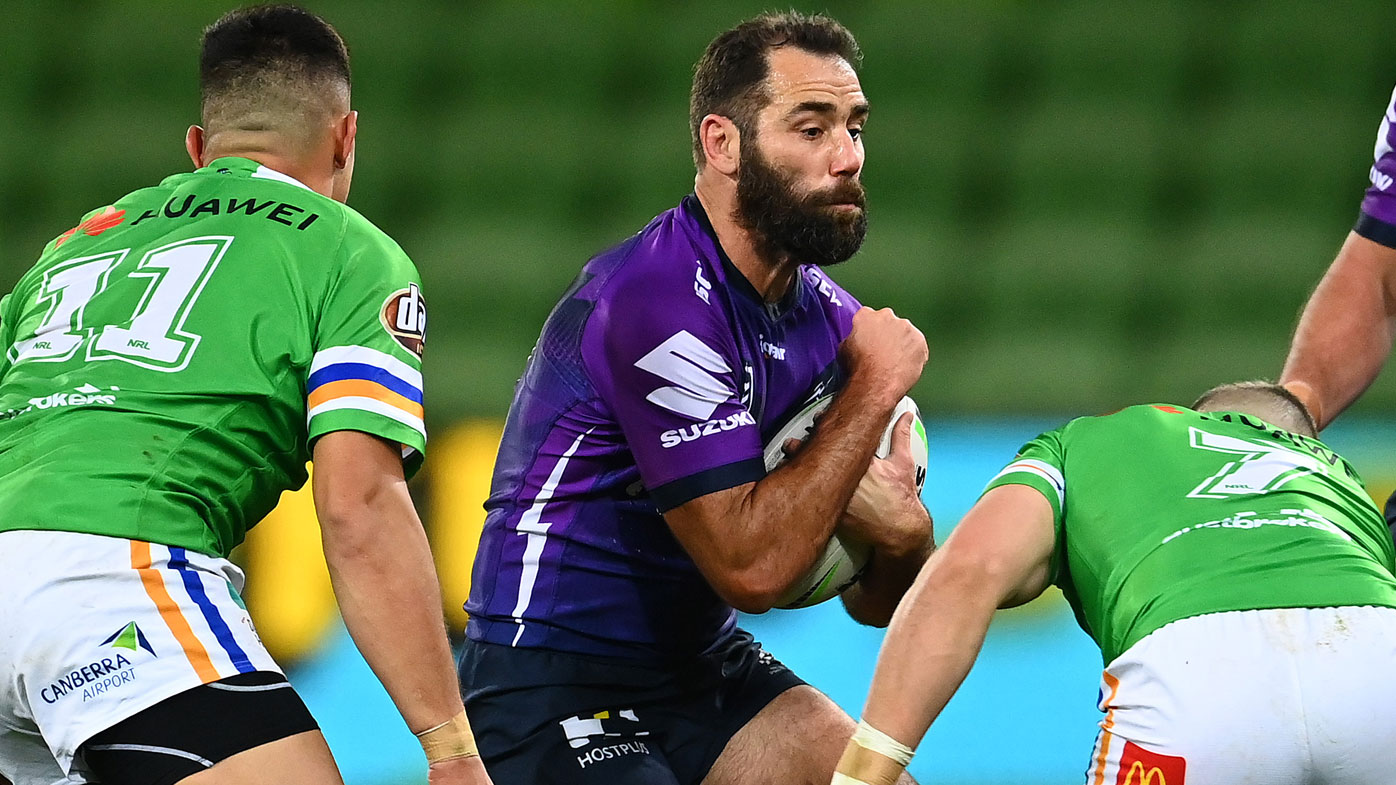 "They are not on the side they were on. It has been a gradual decline in them over the years.
"I don't see a Prime Minister in them this year, I don't even really see a top four.
"But they will beat a lot of camps according to their own discipline. They will win a lot of games according to their professionalism.
"They are not on the side they were on, but they are better than most."
The opposite could be said for the finalists from last year, who presented a show on what Gould considers the toughest road trip in competition.
NRL Highlights: Storm v Raiders – Round 3
"It is a very good sign for the raiders, I mean a very good sign," he said.
"They started the season because most people probably chose the post of prime minister at the end of last year.
"They opened two smooth victories against ordinary teams and did so quite comfortably.
"But after this period of confinement, to go there and perform as they did on the most difficult road trip of the match against a quality team, I think that is really a good sign for their mental state , the way they are prepared, the way they are trained right now and the individuals themselves. They will only get stronger. "
loading...
Source link